It's taken me awhile to get around to it, but I'm featuring one of my favorite shops today - mine! Yes, after over two and a half years of blogging, I'm taking the time to get you all acquainted with some of my philosophies on jewelry and the designs and design features that are important in my work, and hopefully make it stand out just a little bit from the rest.
When you visit my shop on Etsy,
MysticWynd
, you'll probably notice that, in addition to the ready-to-wear offerings, I offer modifications on most designs and that I welcome requests for custom designs made to your specifications. While I think many shoppers are happy with being able to select from the standard ready-to-ship wares that most handmade artisans offer, I realize that not every shopper is average, and some people even have extraordinary needs when it comes to jewelry designs that truly work for them.
For example...
The "average" bracelet has a wearable length of around 7- 7 1/2" (17.78 - 19.05cm) and is typically sized to fit (wonder of wonders) the "average" wrist which is somewhere between 6 - 6 1/2"(15.24-16.51cm). But that's the average wrist size for the average American woman who is somewhere around 5'4" (1.625m) tall and weighs somewhere from 140 - 152 lbs (63.5 - 68.95kg).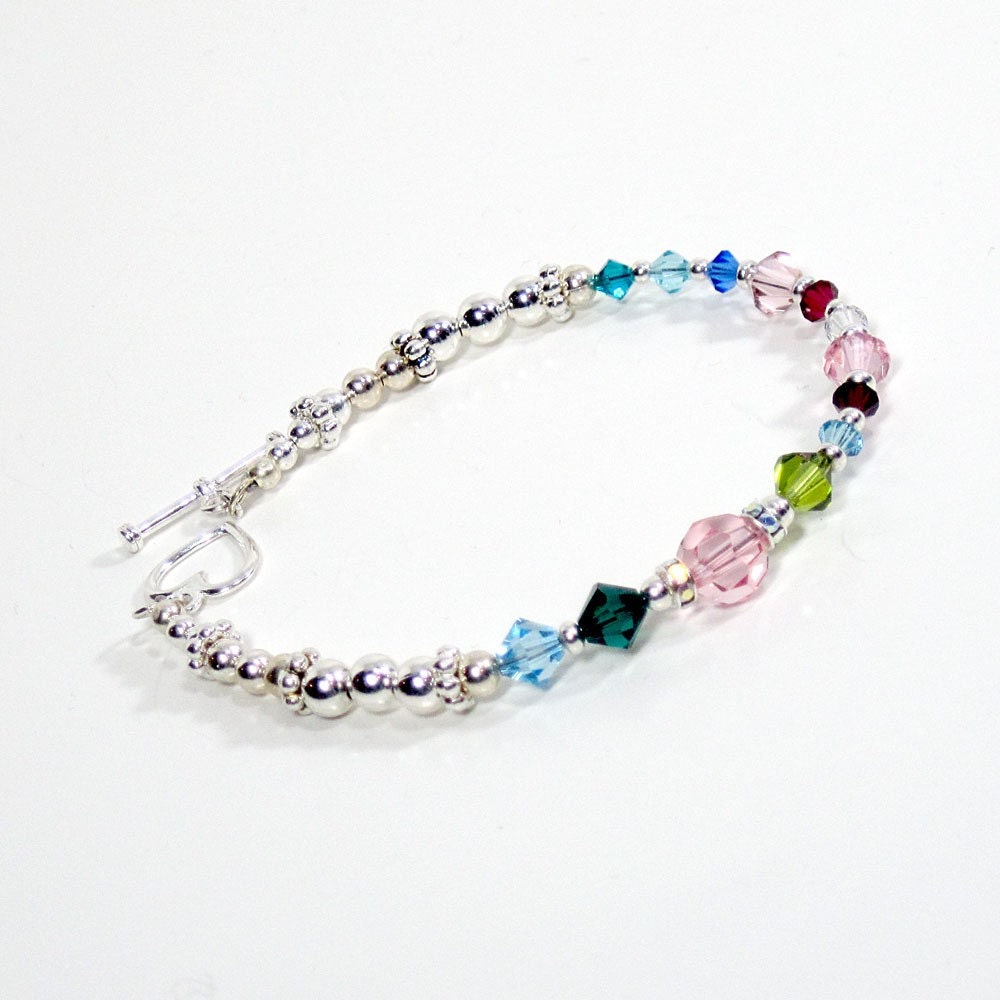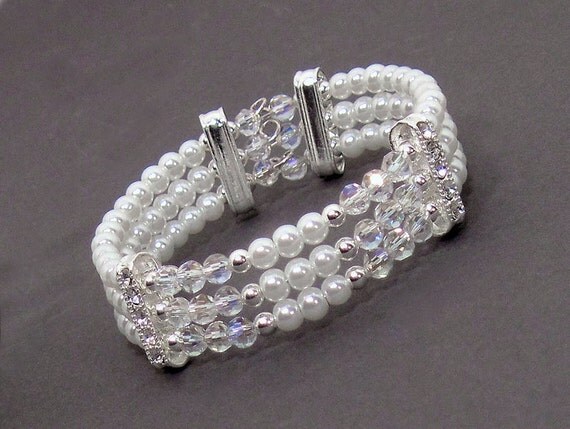 In Bolivia, the average woman is a (by US standards) petite 4'8" (1.42m) and her proportionately average sized wrist will probably measure somewhere around 5 1/2" (13.97cm). At the other end of the spectrum, in Norway, the average woman is a comparative Amazon at 5'7" (1.7m) with an average wrist size of 7-7 1/2" (17.78 - 19.05cm).
Add in the considerations for physical build and weight and I think you can see the dilemma for anyone who markets to or shops in a worldwide marketplace.
At
MysticWynd
that dilemma is solved in several ways - by requesting that an item be resized - which
may
mean that a bead or two is removed or smaller components are used, by selecting (if you're looking for something that's ready to ship) an elastic or adjustable design, or by checking out the wearable lengths on all of the items I offer - which are clearly listed in my product descriptions in both US and international standard notations.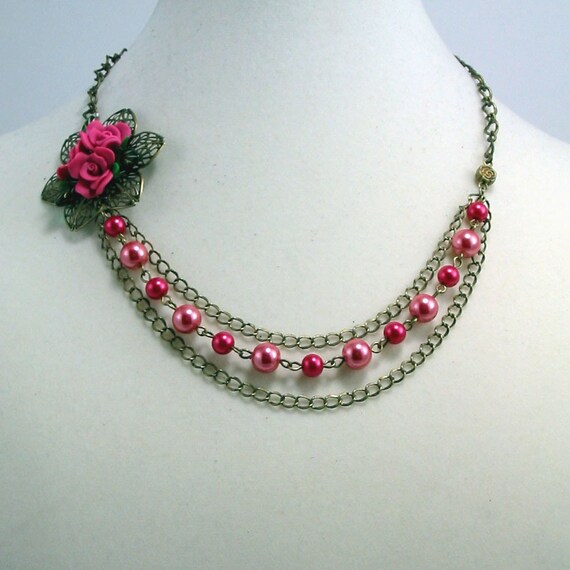 Shoppers run into the same issues with necklaces and earrings. While the average 18" (45.72cm) necklace will drape perfectly on the average woman with an average build, any deviation from the norm (heavier/ thinner, bustier/boyish, long waisted/short waisted) may result in the design simply not being as flattering.
Once again, I am happy to shorten or lengthen most necklaces, change beads to smaller or larger dimensions where available to create a more balanced and flattering size, and I also offer a pretty wide selection of necklace lengths and bead sizes if you're looking for something that's ready-to-ship.
Someone with a long neck may look amazing in "shoulder sweepers", but on a woman with a shorter neck, the same design will only serve to make her neck look even shorter. Likewise an "average" earring may look disproportionate on a petite woman or a woman of larger size or height. Even the shape of one's earlobes or where their piercings are placed can make a difference in how well an earring design "fits." Face shape, hairstyle, fashion, and level of activity are all aspects to consider in finding earrings that will suit not only your budget, but your appearance and your lifestyle.
When it comes to earrings, I also realize that not everyone has pierced ears, but that's not a problem, since I keep a stock of clip on and pierced look components ready for anyone who needs them.
Size isn't the only thing I take into consideration when working on designs or custom orders. Let me give you an example of a situation that's near and dear to my heart. I'm blessed to still have my mom in my life and I love sending her some of my work since she loves wearing all types of jewelry. However, at 87, and having arthritis in her hands as well as a shoulder mobility issue, it's next to impossible for her to manage a lobster claw clasp on anything, but especially on a shorter necklace. I've designed several items for her that have closures worked into the focal part of the design, either hidden behind a component, or in the form of a unique toggle, tab clasp, or hook and eye clasp. Problem solved!
Whatever your special needs are when it comes to jewelry, I'm always happy to work with you to make sure that you have a design you love to meet your individual needs - and in most cases, modifications only delay shipping by an extra day or so. Whether it's because you're not "average" in size or build, you have physical limitations that make wearing standard jewelry difficult, you need hypoallergenic components, or you like a style but would love it in a different color or with a different style of earwire, clasp, or pretty much anything else, I'd love to work with you, so stop by!
If you're lucky enough to be able to "buy off the shelf",
Mystic Wynd
has many items ready to ship today, but maybe you know someone who isn't so lucky... mention MysticWynd to them and if they mention your name in a note to me at the time of purchase along with a way to get ahold of you, I'd love to send you both a $5 gift certificate good on any future purchase of $15 or more at
MysticWynd
!
Hope to see you soon :)
xo,