Without further ado, here's today's 6 on Saturday... drum roll please!!!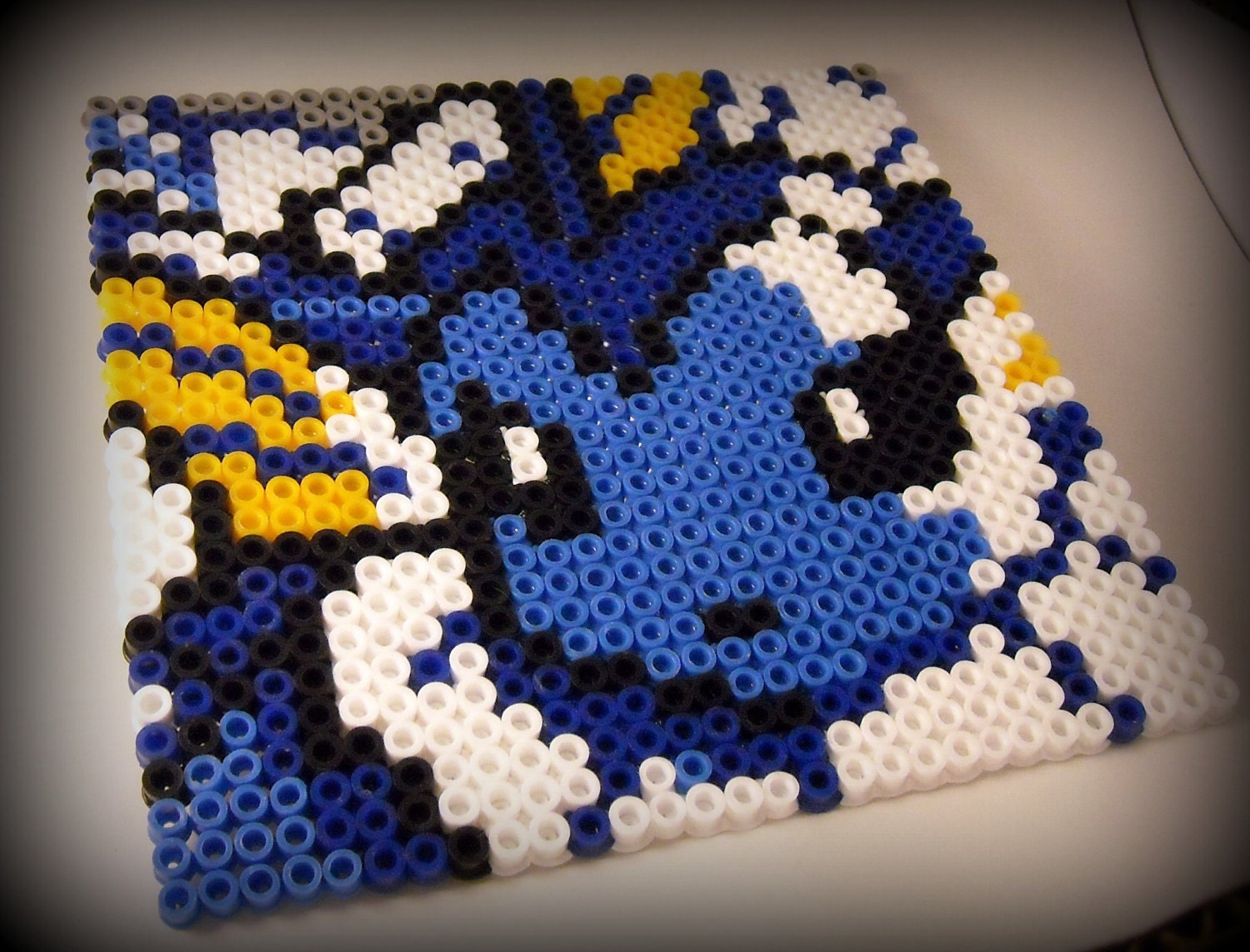 If you're looking for unique, fun, and funky gifts for the gamer or geek in your life, stop by and check out
xxcyanidelollipopxx
. With styles ranging from steampunk to gothic lolita, you'll be treated to a great collection of finds like this piece of
perler art
that would be perfect for all those Pokemon fans out there. This shop is on their way with 4 sales, and with the holidays not too far off, you just might boost that number and find a great gift for someone!
There is something special and sensual about leather and the artistry that can be achieved through manipulating it. A stunning example of leather jewelry is this
Leather cuff
from
Artepel
. This shop is still awaiting its first sale! In addition to beautiful leather jewelry designs, you'll find a nice selection of leather sculpture and oil paintings and prints at this Italian gallery. Molto bello!!
ItisntmeImnothere
brings to mind all sorts of possibilities to feed one's imagination. Jate offers beautifully thought-provoking photographic artistry in a variety of themes. One that caught my eye is
016 Jate's Marvellous
Marvels, depicting shadowy hands outstretched in... compassion? Desire? What comes to mind for you when you see this piece?
Colorsforhopeandlove
is a delightful not-so-little shop that has, incredibly, eluded its first sale for over a year now. Offering jewelry designs which incorporate handmade beads created from upcycled magazines, this shop is filled with color, shape, and textures - you're sure to find something that touches your fashionable side. One of my personal favorites is this
Emerald City bracelet
!
LesPetitsPompoms
opened shop in September and has two sales so far, and I think you'll agree that you can find some great hats and accessories at this shop that specializes in crocheted and knit goods. My granddaughter Keilyn, who's visiting today, likes these darling
baby hats
in black and pink, so I thought I'd share them with you on her behalf.
moniquevanweldesigns
offers beautiful sterling silver jewelry designs created through wax casting and metalsmithing techniques. Whether you're attracted to the modernist design and clean lines of pieces like this
Sterling Silver Bird Pendant
or any of the other unique designs you'll find in this shop, You'll want to stop by to check out the great giveaway that's underway right now too for a chance to win one of Monique's beautiful designs! You can find more details in her shop!
Well that's it for this week's 6 on Saturday. I'm wishing all kinds of luck to these great shops and I hope you'll take the opportunity to visit them all! And please check back next Saturday for my next 6 on Saturday collection!
xo,