Today, I'm wishing I were Twinkies (that's one of our family terms for twins), just so I could get everything done that I need to! Although in all honesty, I think I may have to want to be Zingers, since I can use all the help I can get! But alas and alack, that is not my fate for now, so I thought it might be fun to feature some items that are sold in pairs!
Grab a drink and a snack, and let's take a look at some awesome items that caught my eye -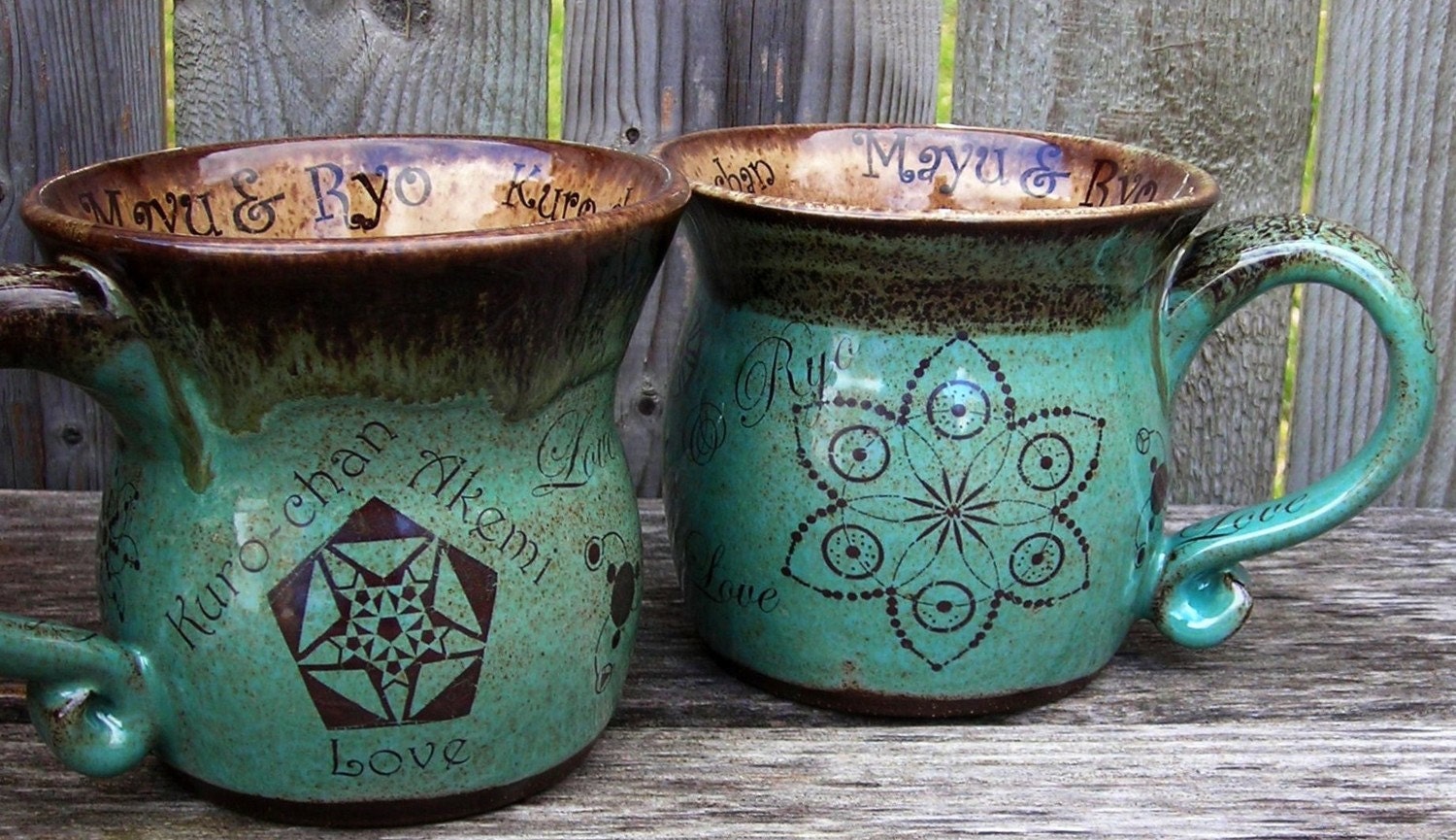 I'm fascinated by the crop circle phenomenon, so when I saw this pair of
mugs
from
CropCircleClay
, I went into New Age mode and had to add them to my favorites. Not only are the turquoise and chocolate colors awesome, but in addition to the crop circles, they are infused with healing Reiki energy - and the text can be customized with anything you choose! I gotta admit though, I really love the set as shown!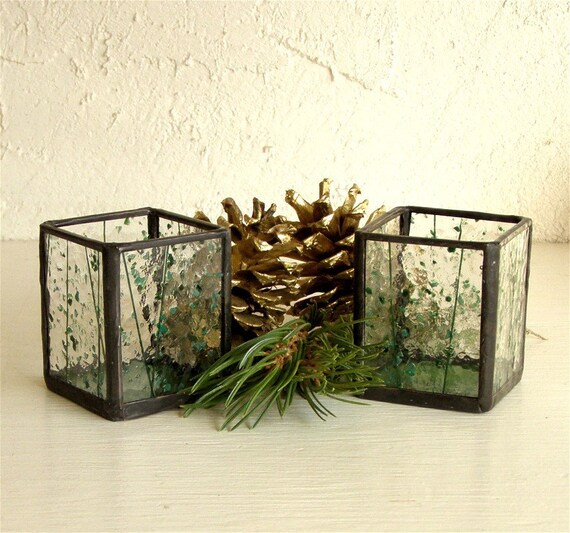 The ambience created by candlelight is nothing less than magical. I'm so easily mesmerized by watching the flicker of a candle flame that the trials of the day seem to float away as the shadows dance and play. I was drawn to these
Stained Glass Candle Holders
from
GreenhouseGlassworks
by the beauty of their earthy simplicity and the fact that they're small enough to grace virtually any space you want to enjoy them in!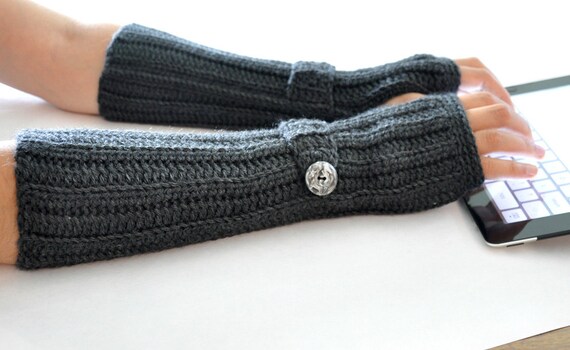 What's not to love about fingerless gloves? Believe it or not, it really does get cold enough here in the desert during the winter that these would come in pretty handy (especially since I pretty much live in t-shirts and pants year round). These lovely
arm warmers
from
TempoDesigns
are definitely a great way to keep those arms and wrists warm, and in those often drafty office spaces, that's such a plus!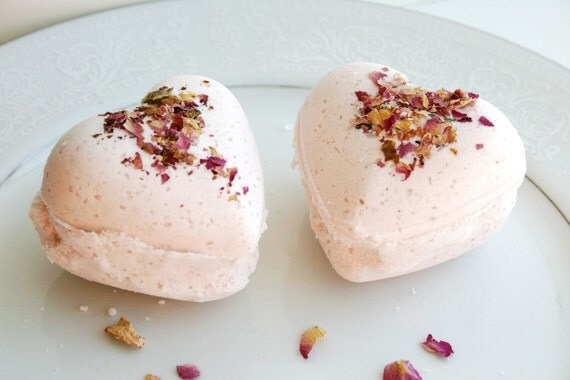 Bath bombs are a great little way to indulge yourself, or a sweet little gift to someone you'd just like to say "You're special to me!"... not to mention they make great stocking stuffers or secret Santa gifts for those office holiday celebrations.
ElegantRoseBoutique
offers a variety of bath bombs, but these darling
Rose Scented Heart Bath Bombs
are so cute, I had to share - especially since they come as a pair!
Of course, my inner crafter came out and I had to look for at least one item that appeals to my creative spirit. Let me tell you, it wasn't easy to narrow it down to just one, but since this is kind of a Wish list, when I spied these spectacular
Lampwork honeybee beads
at
Kerribeads
, I knew my search was over. I love the level of detail on these focals, and you'll find the same amazing detail on all of the items in this shop. Truly beautiful!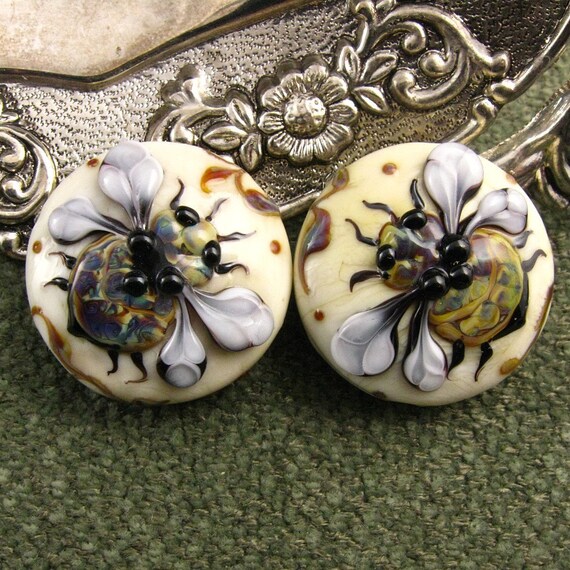 Well, I did say that I had a lot to do, so I'll end this one here - and wish you all a wonder-full, wish-full Wednesday!
xo,